We're here to help you!
Opening Hours
Monday - Saturday:
10am - 5pm
Sunday: 10am - 4pm
Connect with us on Social Media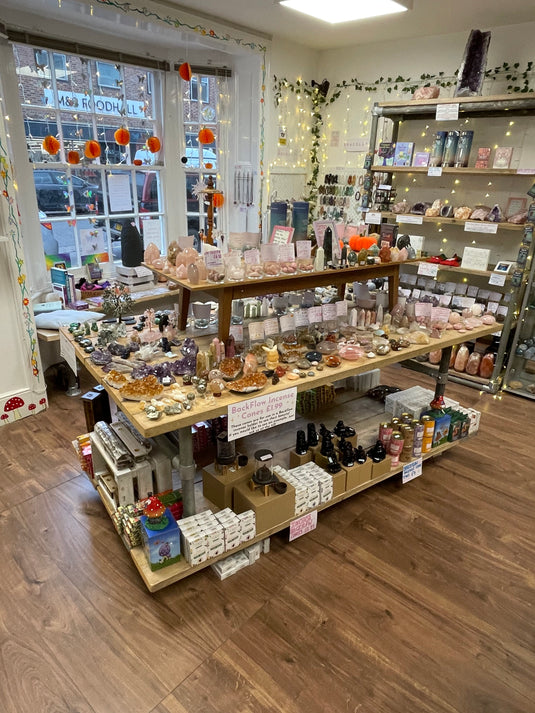 HOW KESHET CRYSTALS CAME TO FRUITION
Our Story
I have always had a love for learning about spirituality. So much so that I began living by the moon, meditating with crystals and doing shadow work. Spirituality has given me so much, and I truly believe in the science behind crystals and their properties. I do not know where I would be without crystals in my life!
Learn More
Learn about our
Events & Services
At Keshet Crystals we have a beautiful treatment space, tucked away just behind our shop.
Here we offer various treatments and host a number of interesting, high-vibe events!
Click here to Learn More!
Learn About the Crystal World
Read our Blogs! 📔
Ready to dive into the realm of the metaphysical? Our blog offers fascinating insights, inspiring stories, and enlightening tips & tricks.
Start Reading!